Possessed Doll Dress
Haunt the halls of the manor in the Possessed Doll Dress. Antique Lace, professionally distressed and aged for that "I just want to steal your soul" look. Because you're a doll. A very broken, very deadly doll and you deserve to look your best!
Currently out of Medium size. Large size is available for order.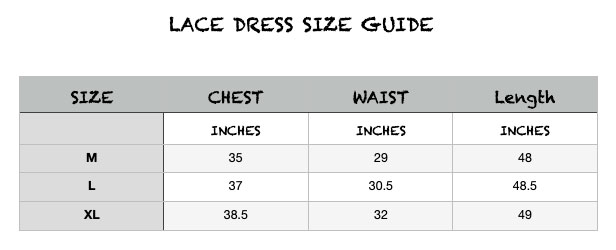 *All Measurements are in inches